Mary Ann Replica Steam Loco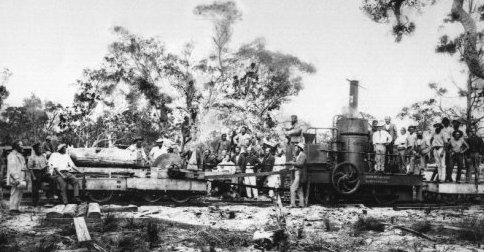 The Original Mary Ann was designed to haul Kauri Pine logs from the Cooloola forests to Tin Can Bay. The engine hauled trucks of logs on a wooden tramway, the sleepers and rails for which were milled with a circular saw driven by the engine. Three miles had been constructed when it was decided to hold an official opening on the 30th October 1873. The function was attended by important Maryborough people including the Mayor. A piper named Duncan played a part in the ceremony and he can be seen standing to the left on the engine.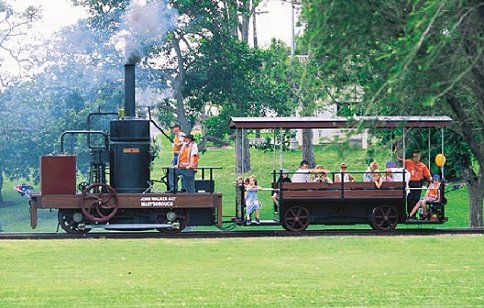 The Replica Mary Ann was built as a tourist attraction for the City of Maryborough in 1999 by Wm Olds and Sons Pty Ltd. The replica is operated by volunteers of the Maryborough Whistle Stop Inc on the 3 foot 6 inch gauge Queensland Rail tracks in Queens Park on the last Sunday of every month, on special occasions and each Thursday "Maryborough Market Day" also at Queens Park.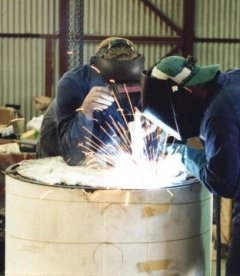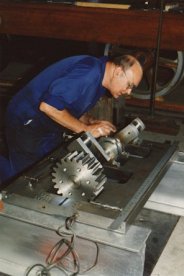 Manufacturing the Boiler and the Crank of the Mary Ann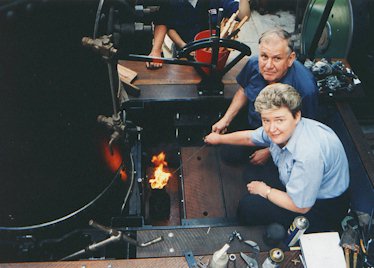 The very first lighting of the Mary Ann Steam Locomotive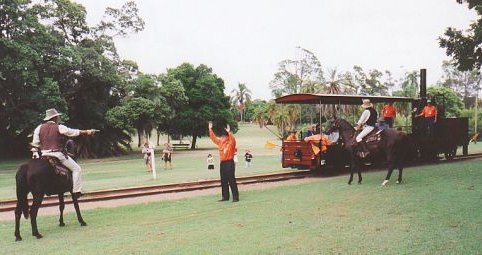 Bush Rangers hold up the Mary Ann!
Peter Olds and Fraser Coast Mayor George Seymour take a ride back in time on the Mary Ann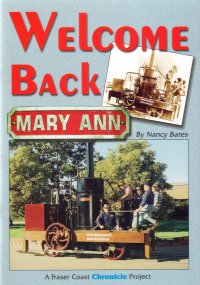 Read the Book!
"Welcome Back Mary Ann" is a poignant and inspirational Story of a little engine that steamed into the untamed wilderness of Cooloola. The quaint locomotive, the first built in Queensland, disappeared and was almost forgotten for more than 100 years until one man was fired with a passion to see her recreated. Price: $40.00 AUD
Click Here for ordering Information
Mary Ann Links:
Heritage Herald Trains Page, including the Mary Ann.
Queensland's Rail Heritage - Station Museum and Mary Ann Restoration
Wm. Olds & Sons Pty. Ltd. trading as OLDS ENGINEERING
ABN 33 009 859 250 - MECHANICAL ENGINEERING & FOUNDRY
78-80 North Street, Maryborough Q, 4650 Australia
P.O. Box 3030, Pallas St. Post Office, Maryborough Q, 4650
Phone: 07 4121 3649 Fax: 07 4123 3590 International Phone +61 7 4121 3649 Fax: +61 7 4123 3590
Innovative Engineering Excellence ~ serving over 100 years